How To Teach Compound Interest To Kids (⚠️ WARNING ?)
"I Believe Every Child Deserves The Best Financial Education"
WARNING: This might bankrupt you if you let them try this on you!
Okay, first let's figure out: How To Teach Compound Interest To Kids to create financial freedom for themselves.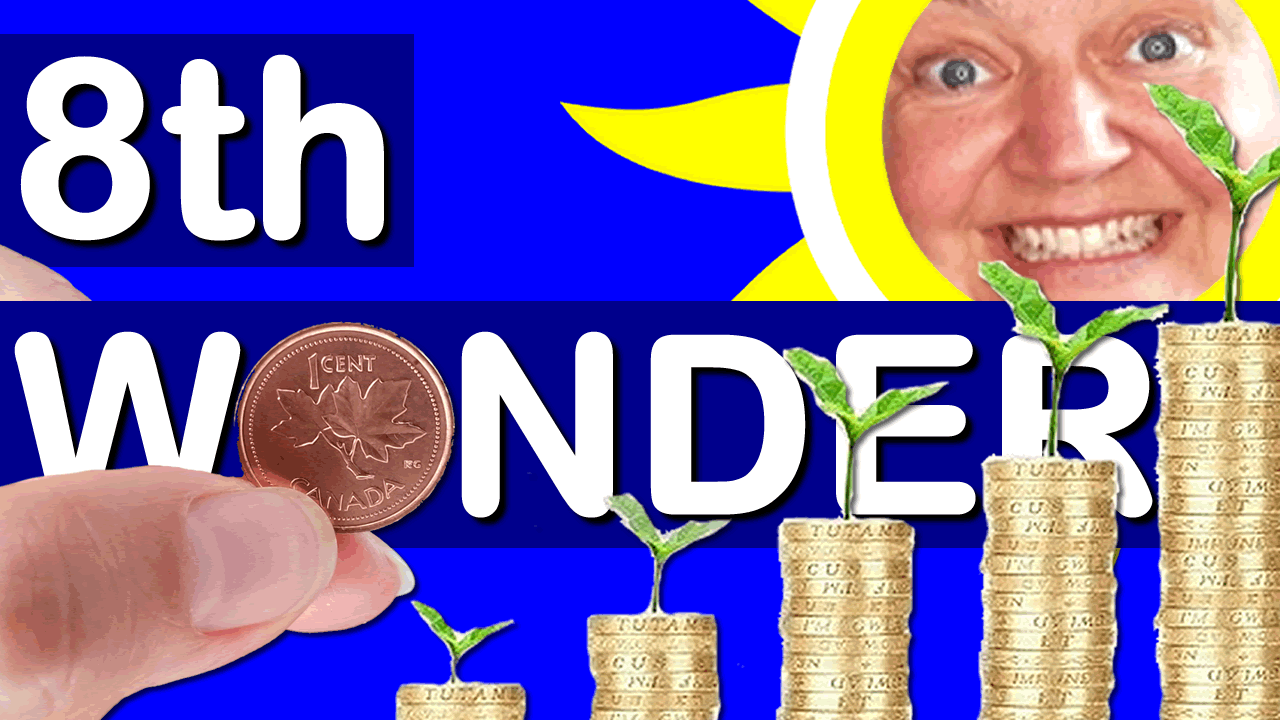 Albert Einstein is often quoted as saying, "Compound interest is the eight wonder of the world!" However I'm not sure if it was really him or someone else. What I do know is whoever said it was just brilliant!
I'm sure you will agree. I mean what's not more brilliant (in terms of financial literacy education) than learning how to not only earn interest on your money but interest on the interest!
Yes you read that right! To compound your interest means to set your investments up in such a way that you actually earn interest not just on your initial capital but also on the interest that you earn which then compounds over time to an amount simply not achievable on its own.
The key though (besides learning and using compounding interest for our own money strategies) is to make sure we teach this magic financial power to our kids so they can achieve true financial freedom and independence and live a life with time to spend with family and friends.
Time to enjoy life. To travel. To make a difference in our world.
And to NEVER have to stress about paying the bills.
Financial literacy for kids can often come across as one of those topics that kids want to run away from when not done in a fun way.
That's why I like to use the power of story-telling to get your child emotionally investd in the outcome of the characters in the lessons and thereby learn those money lessons for kids for the rest of their life.
So to help you with this I've put together the video below where I'll share the story of how Penny almost bankrupts her parents when she comes up with one of the most fun ways to create compounding interest for herself while helping her mom in the garden.
Make sure you share this story with your child and after you watch the video let me know in the comments below what your child is most excited about for earning their own compound interest.
How To Teach Compound Interest To Kids
(⚠️ WARNING ?)
Subscribe to my YouTube channel...
*** NEXT LESSON: How Can Kids Make Passive Income?
(Have Money Come In On Auto-Pilot No Matter What Life Throws At Them!)
Click here
to watch the whole
10-Part Financial Literacy For Kids 101
video series, get
7 Bonus Tools
, and get notified about updates to help you raise a money smart kid.
Ready to go deeper? Click here to check out the Clever Dough Kids Academy
(Enrollment Closing Soon!)
If you found today's lesson helpful, will you please do me a quick favour and share this post with a friend? I'm on a mission to empower 1000 families with financial literacy for kids and I truly appreciate your help. Simply click on the floating social share button on your screen to share this post with your friends. Thank-you. Big hugs 🤗💖
What was your biggest ah-ha moment from today's video lesson? Let me know in the comments below...