How Can Kids Make Passive Income (✨ FREEDOM !)
"I Believe Every Child Deserves The Best Financial Education"
Okay so first of all let's figure out: What is Passive Income?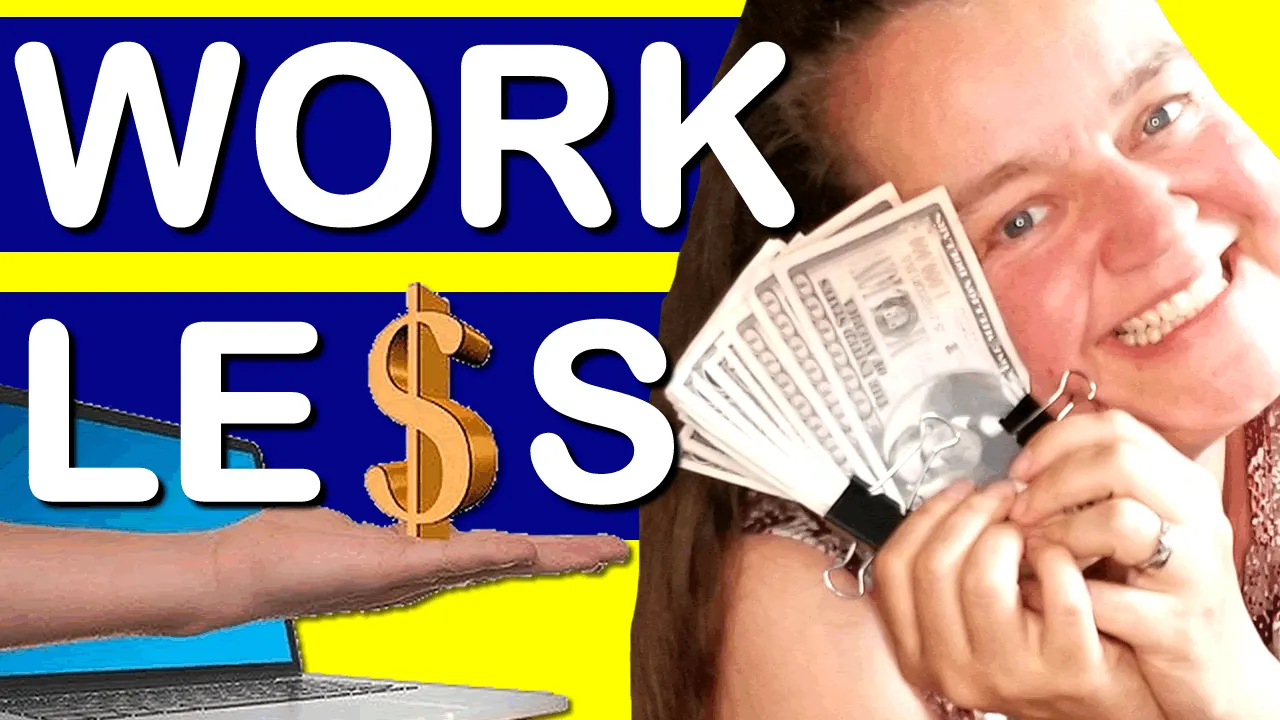 Passive Income is income that comes in on auto-pilot, ever single month, from investments that you have created previously where you did the work one time and you get paid for it over and over again.
Just like actors, authors, singers do.
They make the movie, the book, the music one time and then earn royalties from that work over and over again every time someone buys that books, buys their music album, buys a ticket to watch that movie.
Entrepreneurs make passive income by investing in stocks with dividends, real estate rentals, businesses and so on.
They buy a stock that pays out a thing called, dividends, and that pays them every month a small percentage of what that company's stock earned.
Or they buy a home or office building and then rent that out to a tenant who then pays them rent every month to use it. They bought it one time and now it pays them every single month in rent over and over again.
Or they create a product in their business where they do the work one time to create the product, let's say an online course, and then they can sell that same product over and over again.
Some even build whole businesses and then sell those businesses to other people and when they sell it they include a intellectual rights fee, a sort of royalty fee, so that the new owner has to pay the person who created the business a small portion of their monthly profits in exchange for the right to use the products that that first owner created thereby earning money every single month for building that business once.
Now let's discuss why it's important that we teach our kids how to make passive income ...
Let me share a little story with you.
In 2016 I ended up in a 3-week coma, fighting for my life and given roughly a 20% chance of survival. I went into the medically induced coma because I was struggling with double lung pneumonia and the only way for them to keep me alive was to transport me to another hospital with an ICU.
The coma was supposed to just be for the transport and a few days to get me settled into the new hospital but things got worse. I developed acute respiratory distress syndrome (my lungs completely failed). It took me 3 weeks to finally gain the strength and ability to breathe on my own again.
After I woke up, I was completely unable to do anything. I had to learn everything all over again. How to breathe, how to speak, how to drink, how to eat, how to talk, how to move, how to eventually walk, and so on. On top of it all I was also now a severely disabled lung person who could no longer work a regular job.
What if something like that happened to your child? How would they survive financially after they left your protective nest?
Well something amazing happened while I was fighting for my life in a coma.
I was earning passive income!
I was quite literally earning money while I slept. (Okay it was more like having horrible nightmares but you get the idea.)
Now it wasn't much mind you. It definitely was no where near enough to pay the bills and take care of myself financially. But it gave me hope. I could see that it was just a numbers game.
I was earning money from work I had done before my coma. I was selling my books and my courses and even earning ad revenue ... all while I slept.
I didn't have to keep working to earn that money. It was truly passive income. Income I created one time and was earning from over and over again every single month.
When I realized what I had created I wanted to shout it from the roof tops and tell everyone I had found the secret to financial freedom!
And because I'm a mom, and I had spend years helping parents around the world teach their children about money I knew they would want to know how can kids make passive income too? How could they start early so they could build their nest egg and then start their lives as adults who could live the life of their dreams.
A life where they could work at any job they wanted to. They could work just because they loved the work and never have to worry about the money. They could be confident knowing that the money would always be there allowing them more time for fun adventures, time with their family and friends. Time finding their life purpose and building a legacy they could be proud of.
Now it's time to teach this valuable skill of how can kids make passive income.
We need to make the learning fun and we need to find a way to make the lesson stick for life. We want to see our children succeed. (and hey if we can learn something for ourselves along the way as well so we can be even better role models for our kiddos then all the better, right?)
Okay, so this is what I've done for you. I've put together the video below to walk you through step-by-step exactly how to show you how can kids make passive income. Make sure you take notes and after you watch the video let me know in the comments below what passive income idea your child wants to do first.
How Can Kids Make Passive Income
Subscribe to my YouTube channel...
*** COMING SOON... How To Start An Online Business 101 For Kids & Their Parents!
Click here
to watch the whole
10-Part Financial Literacy For Kids 101
video series, get
7 Bonus Tools
, and get notified about updates to help you raise a money smart kid.
Ready to go deeper? Click here to check out the Clever Dough Kids Academy
(Enrollment Closing Soon!)
If you found today's lesson helpful, will you please do me a quick favour and share this post with a friend? I'm on a mission to empower 1000 families with financial literacy for kids and I truly appreciate your help. Simply click on the floating social share button on your screen to share this post with your friends. Thank-you. Big hugs 🤗💖
What was your biggest ah-ha moment from today's video lesson? Let me know in the comments below...